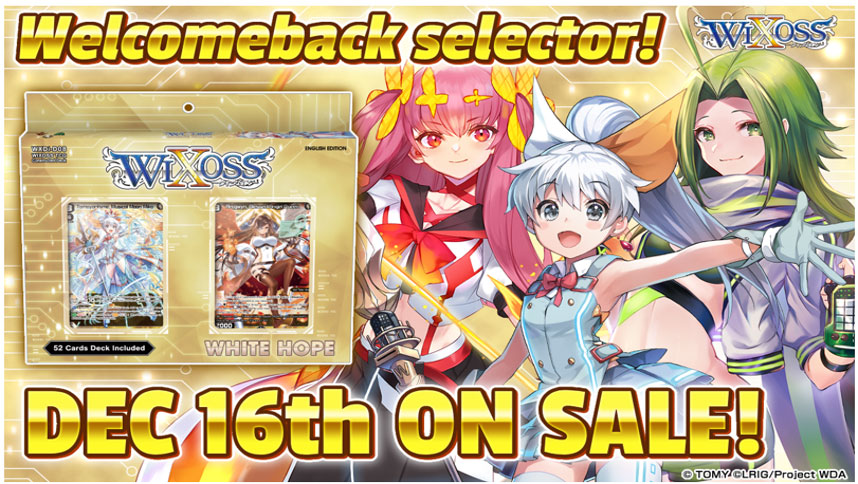 Product Information
Finally, the first original anime story "selector infected WIXOSS" LRIGs debut!
This deck includes "Tama" as a Center LRIG and "Hanayo" and "Midoriko" as Assist LRIGs, and will be released at the same time as the latest booster pack!
52 Cards Deck!
The Angel/Armed deck includes 12 brand new cards!
Two reprinted Pieces are both Alt Art versions!
The popular SR SIGNI "Arcgwyn, Blessed Angel Queen" is included in the Foil version!
PLEASE NOTE: This product is for 1 player
Sample Card images

Constructed Deck Image
– It includes 23 different card,
for a total of 52 cards
– 1 Rule and Playmat Sheet
*Specifications and designs may be subject to change.