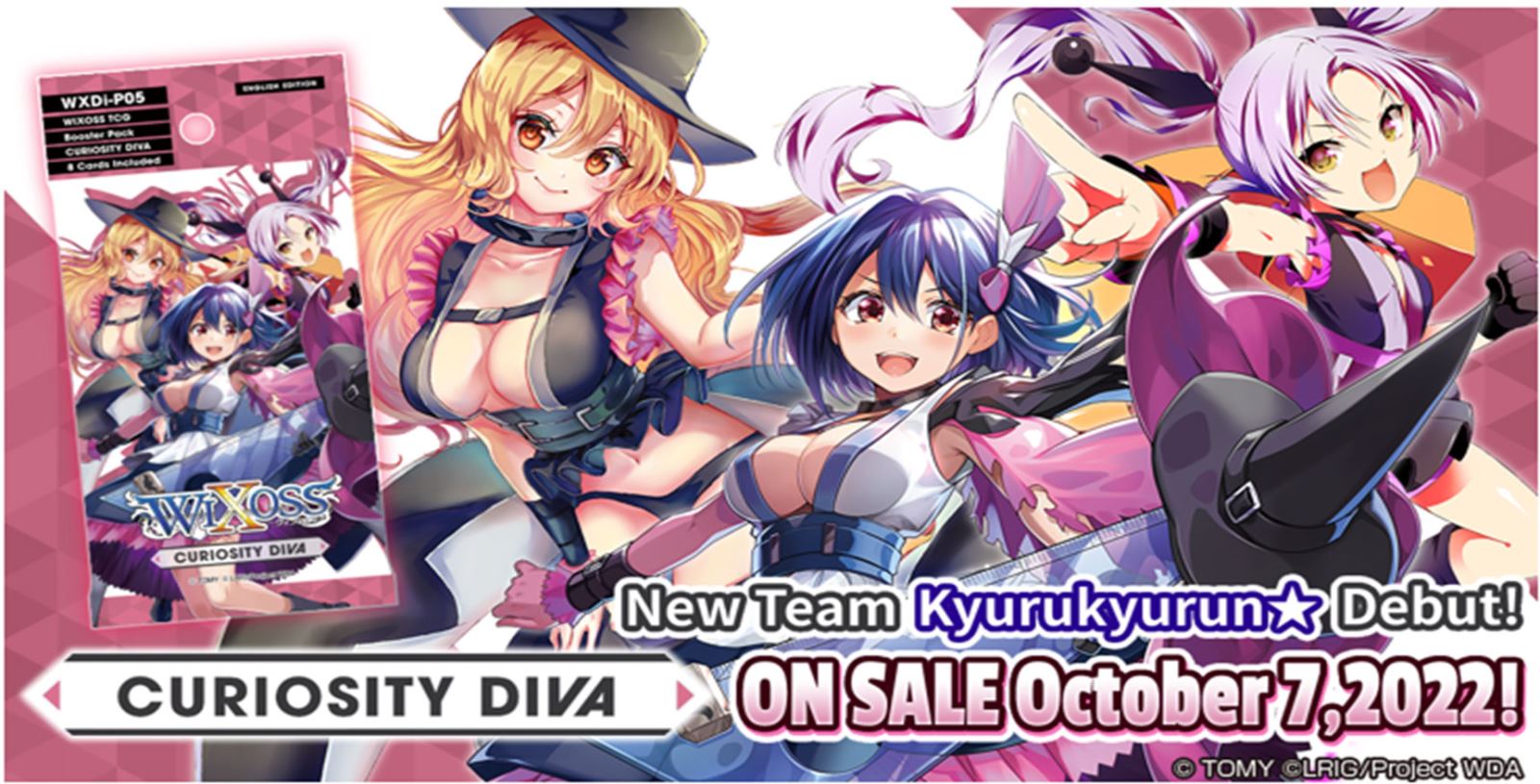 –Product information
CURIOSITY DIVA is the sixth expansion (booster) pack of WIXOSS ENGLISH EDITION. The popular team "Kyurukyurun" from the original story "WIXOSS DIVA (A)LIVE" will make a new appearance.
–Alternative LRIG and more!
Six kinds of new Lv.3 will be included. You can enjoy the new strategies of "Hirana," "Wolf," "Nova," "Muzica," "Tawil," and "Umr." There are many topics such as "Sisters SIGNI" which refers to a specific SIGNI, "Awake" which enhances the ability of a SIGNI by fulfilling a condition, and the enhancement of <Cosmos> type SIGNI! This is an expansion pack that allows you to enjoy building various decks.
–Content
1 pack contains 8 cards
1 box contains 20 packs
1 carton contains 12 boxes
·94 Cards PI,SR are foil cards.
PI(Piece Rare)        6 types
SR(Super Rare)     12 types
L(LRIG Rare)         25 types
R(Rare)                  18 types
C(Common)           33 types*
*1 reprinted card included
*1 token card included
·85 Parallel Cards  All foil cards
DiR(Diva Rare)      8 types
SCR(Secret)        10 types**
L(LRIG Rare)       16 types
R(Rare)                18 types
C(Common)         33 types***
**1 reprinted card included
*** 1 token card included